Our mission at Kantala is to "deliver artisan fashion accessories that bring empowerment and cheer to the world of fashion". Click on the below tabs to learn more about how we operate.
At Kantala we work with responsibility and campassion towards our communities and the environment.
We remain committed at all times to trade fairly with respect and in good faith with our customers, partners, suppliers, manufacturers, public institutions and society as a whole.
We pledge to ensure the social and economic development of marginalised groups associated with Kantala are protected and advanced to the best of our abilities.


A Fair Price
We pay the traditional artisans of Henavala 15% above the inflation adjusted "rural income receiver's mean income per month".
Timely Payment
On average, payments are made to the traditional artisans of Henavala within 10 days of receiving the invoice.
Open Dialogue
At all times we maintain open communication with the traditional artisans of Henavala, sharing knowledge and information.
Good for People - Good for the Planet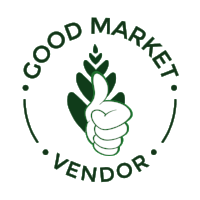 Kantala is a Good Market, Sri Lanka approved vendor. That means we are certified as a "good for people - good for the planet" organisation. Kantala currently scores 4 out of 5 "thumbs up" on the Good Market's global platform for our contribution to people and the planet. Visit our profile at kantala.goodmarket.global
When Kantala first met the artisans of Henavala in 2013, the craft was hanging by a thread. No one from the younger generation was engaged in the craft and after the older generation of weavers, the craft would have been lost. However, thanks to the support of chief artisan, Mr H G Dharmadasa, and Kantala's fair trading policies, the trend has been reversed.
Number of weavers working with Kantala increased from 8 in 2013 to 22 by end 2017.
In 2013, the average age of weavers was 60, which has dropped to 50 by end 2017.
Weavers from a new village were trained with the assistance of chief artisan Mr Dharmadasa, thereby engaging two villages.
Today, there are weavers below the age of 35 years & the youngest is 24 years old.