The craft of the handwoven hana mat originated over 300 years ago in Kandy, Sri Lanka's last royal kingdom. Legend has it, that two brothers hand-wove natural fibres into wall hangings and presented it to the then king. The king was so impressed that he appointed the brothers as the official supplier of wall hangings for the palace. In lieu of their service, the king bestowed upon them a royal deed, settling the brothers and their relatives in the village of Henavala.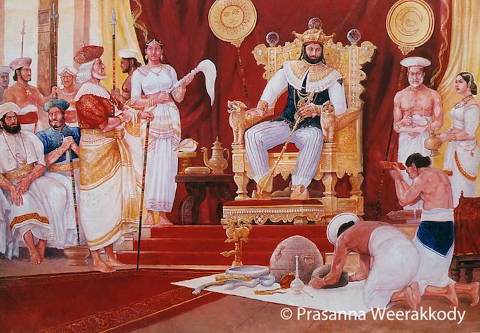 Gifts offered to the king in his royal court.
A 40 minute drive east bound from the hill capital of Kandy, Henavala is a hamlet nestled amongst rolling hills and lush vegetation. 300 years on, the descendants of the original settlers still reside in this village and carry on the craft with pride, passion and precision using the same techniques and tools handed down the generations.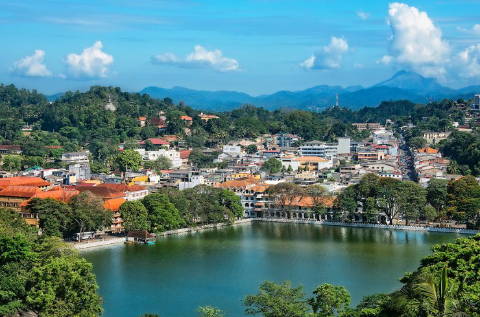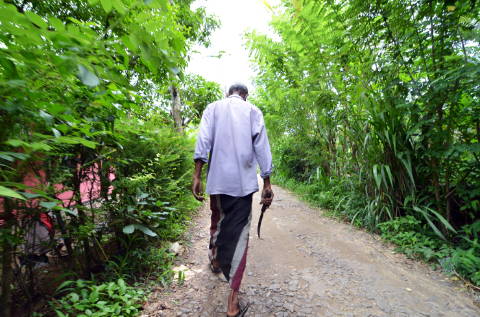 Along a village path in Henavala
Led by chief artisan, Mr H G Dharmadasa, 22 artisans are engaged with Kantala today. The artisans range in age between 24 years to 72 years. Once a craft under threat of extinction, today these artisans of the handwoven hana mat are breathing a new lease of life into this craft with an illustrious history. Visit our Journal to read profiles of our artisans.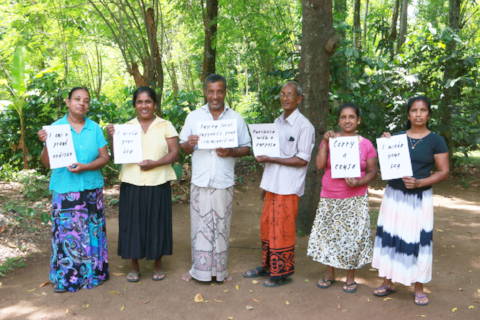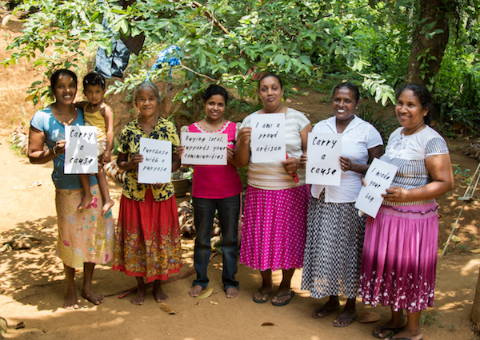 To this day the artisans in Henavala continue to use the techniques and tools passed down to them through the generations. Working with respect and care for the environment is a hallmark of their methods. It takes nearly 8 hours for a well trained artisan to weave a plain mat of 10ft, requiring generous amounts of patience and focus.